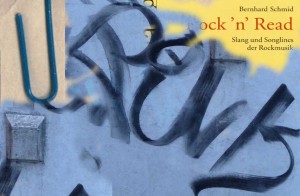 SlangGuy's Online-Slang-Wörterbuch: Englisch-Deutsch


1

Rw


note: to rain on someone's parade / to rain on somebody's parade

jm die Freude an etw verderben; jm Freude an etw nehmen; jm etw verleiden.

jm den Spaß verderben; ein Spielverderber sein; jm die Suppe versalzen; jm etw vermiesen; jm die Lust nehmen; jm etw madig machen; mies machen.
Quotes:

»It's more than rain that falls on our parade tonight / it's more than thunder«
Tom Waits, »More Than Rain«
Tom Waits © 1986

»For all the times that you rained on my parade.«
Justin Bieber "Love Yourself" ©  Benny Blanco, Justin Bieber & Ed Sheeran 2015

»Quit Raining On My Parade«
Chances Are High © xxxx
~~~~~~~~~~~~~~~
© 2013 Bernhard Schmid
Check me out at Übersetzen als Handwerk
~~~
Übersetzungsvorschlag für diesen Eintrag? Ein gutes Zitat? Eine Frage?